Wall-mounting a flat-panel television is an easy and inexpensive DIY project that can help you reclaim floor space and showcase your new set to its best advantage. But because not all flat screen mounts work equally well for all television models, purposes, or wall materials, picking out the perfect mount takes some planning and foresight. Here are the most important factors to consider when shopping for plasma TV mounts.
Television specs
This almost goes without saying, but you shouldn't even begin looking at flat screen mounts until you know at least three pieces of information about your particular television model: the screen size, total weight in pounds, and the mounting hole pattern on the back panel, (which will be expressed as something like VESA MIS-D, 100/75, C). These data will be listed in the owner's manual, and will help you narrow down the types of flat screen television mounting that can provide adequate support for your television.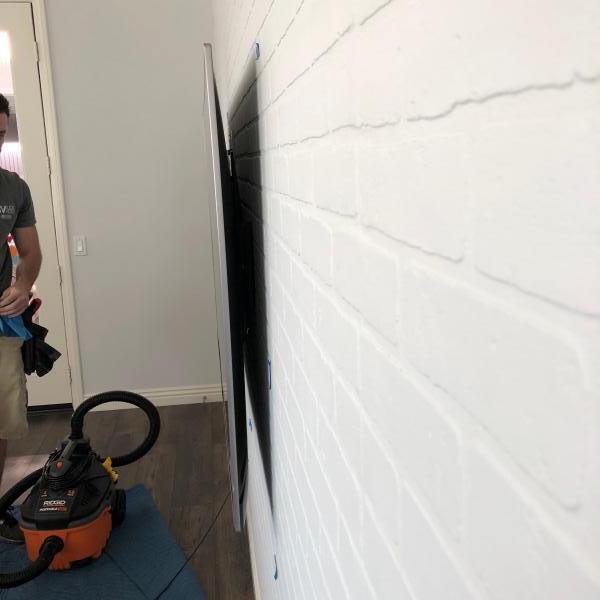 Composition of walls and studs
If your walls and studs are made of anything other than sheetrock and wood, then installing plasma TV mounts can be a bit tricky. For instance, mounting your television on a concrete wall will require the use of a heavy-duty electric drill with masonry bits, as well as special Tapcon screws or anchors. When dealing with metal studs, you'll likely have to use toggle bolts to keep the mount in place.
Mount capabilities
What do you want your mount to be able to do? There are many kinds of plasma TV mounts available today that are able to perform different functions. Fixed or low-profile flat screen mounts simply anchor your television right against the wall for a fully integrated look.
A tilting mount, on the other hand, holds the set a few inches away from the wall to allow for some degree of travel upward and downward. An articulating mount gives you even more functionality by allowing you to pull the set completely away from the wall and swivel it in different directions. Consider your viewing habits and choose wisely.